"Done Deal" Musky Lures
Can't go wrong, its a done deal!
Pictures are just for example, see all the great colors on the color chart!!
About foiled baits - This is a very time consuming application. Alot of work goes into each foiled bait that is why they cost more than the standard models.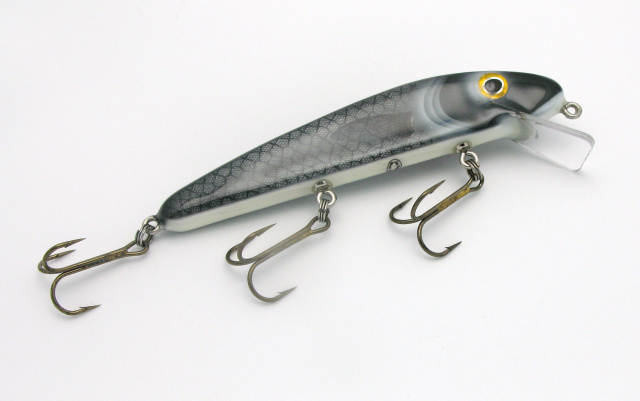 Introducing the "Done Deal". This is a flat sided crankbait that I experimented with during the 2011 season with great success. Several of my friends also had good success on this bait. These baits are about 5/8" wide with a tapered nose. They are 7 inches long with a square sturdy bill and three 4/0 VMC 8650 cone cut trebles. This combination gives these baits a roll and thump that Muskies can't ignore. I trolled them, cast and twitched them with success in all three techniques. These are straight forward, down and dirty crankbaits that catch fish and have a decent price point to boot. They come in all the colors on the chart with the same quality as all "Iva Biggen Baits" Check em out, you won't be disappointed!!!
Remember, each bait is made-to-order, so depending on work load, please allow 2 to 6 weeks for delivery. Any customization or deviation from existing will be negotiated.