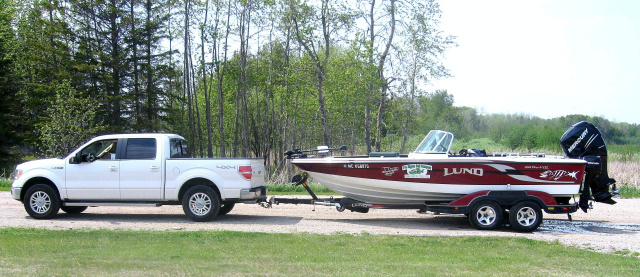 The Fish - Smallmouth Bass
Smallmouth are abundunt in this system with some real bruisers to be had. We prefer spinning tackle to go after these bass, using spinner baits, crankbaits, soft plastics and sometimes live bait. There are some real trophies in this system and we practice catch and release for this species.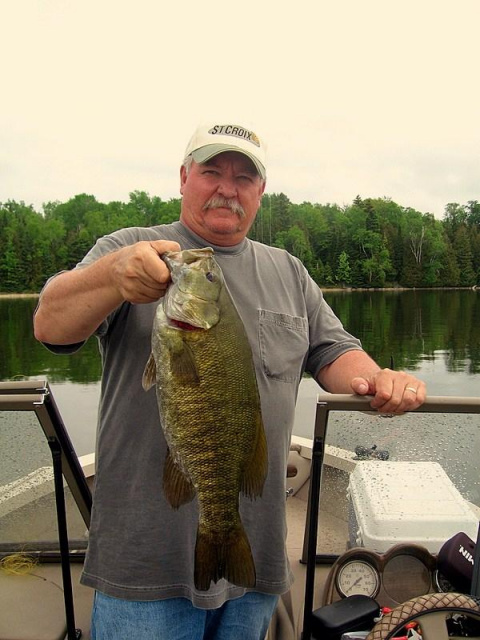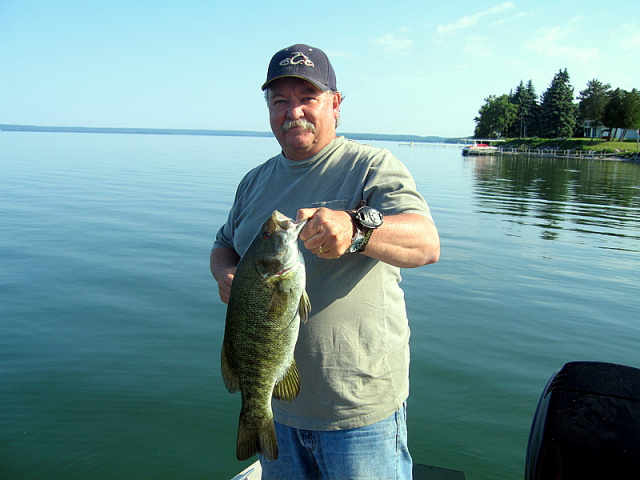 Walleye
Walleye are the most popular fish in the system. They can be caught throughout the entire system, with many local hotspots. We fish many different techniques for these fish and the table fare is the best!!! We target these fish mainly from early May through September.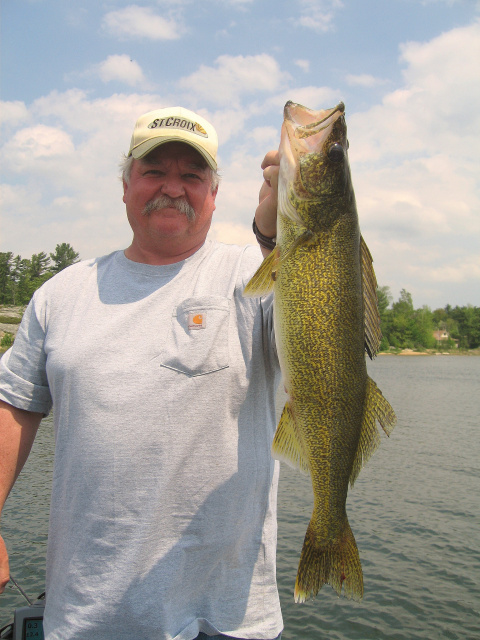 Salmon
We fish both Atlantic Salmon and Chinook depending on the time of year. We use downriggers and long lines with various lures to put these super fighters in the boat. Atlantics are a real sport fish and are great eating to boot!!!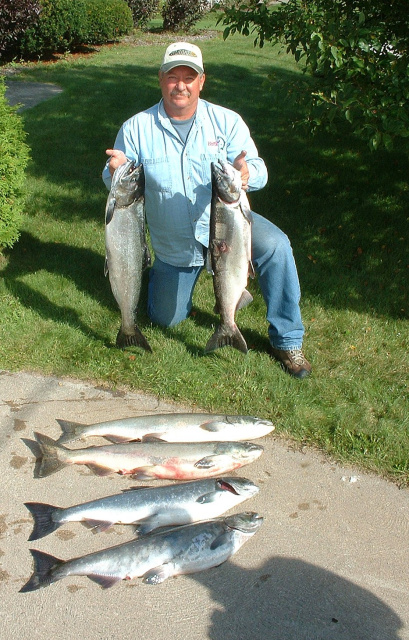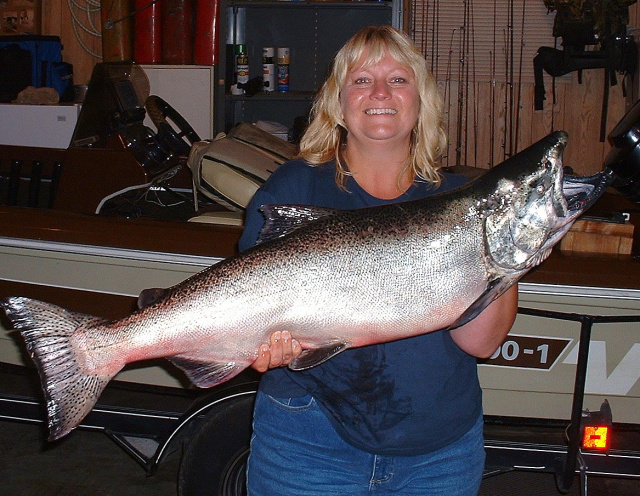 Musky
Musky are what we specialize in and enjoy the most. We do both casting and trolling depending on the situation and the customer's ability. May thru October we can put you on fish. All fish must be released.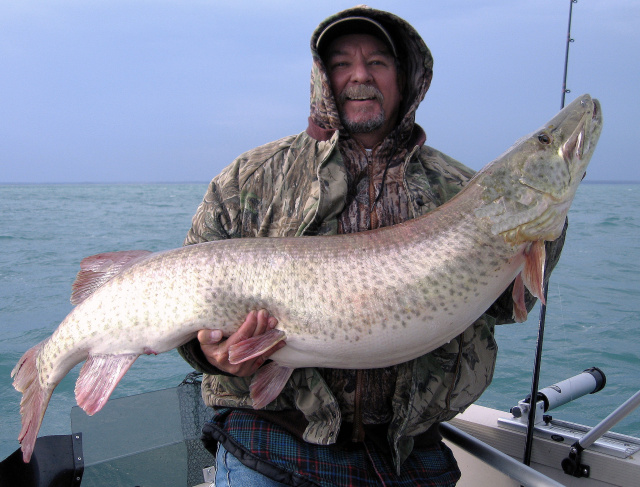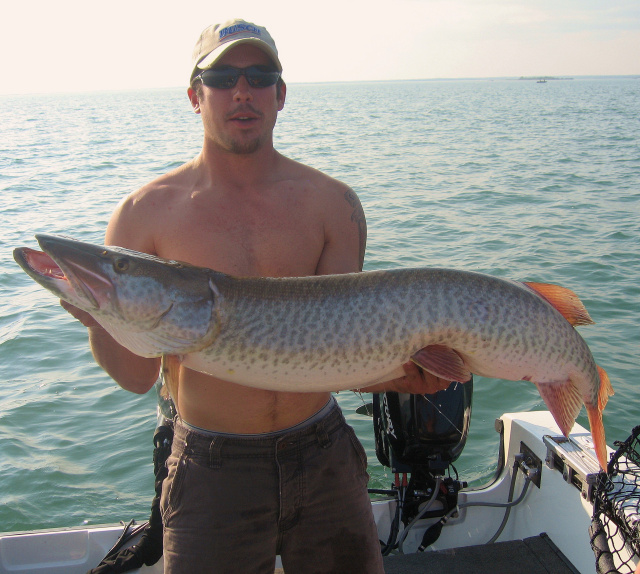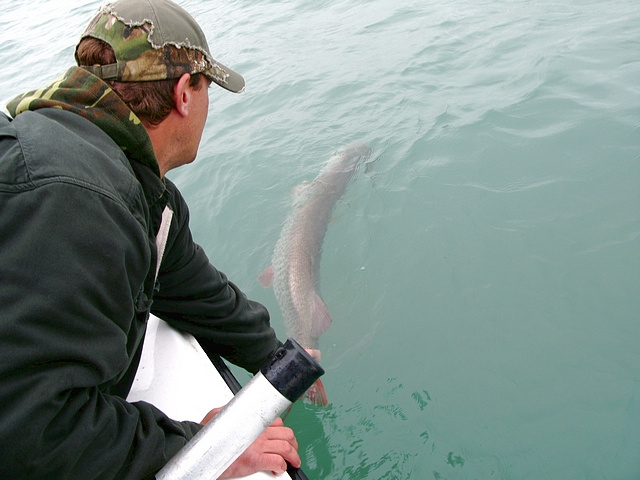 THE GUIDES - You will be guided by myself, USGA Captain Rod Jones, owner/operator of Iva Biggen Bait Company and Charter service (more about me here http://www.ivabiggen.citymaker.com/thisisme.html ) and sometimes my son Bret will come as deck hand and all around help. Together we have caught hundreds of Muskies, Smallmouth, Walleye and Salmon and know the game very well. We have fished these waters for over 20 years logging hundreds of hours figuring out these fish, what they like to eat and make our baits accordingly. Our main focus is for our customers to have a great time, be safe, catch some fish and come back and see us again. Although we specialize in Musky, we will fish for whatever you want to catch. The Saint Mary's system has much to offer in the way of multi-species days!!!
THE BOAT - You will be fishing out of a 20' 8" fiberglass Lund Pro V. Smoothest ride on the water with plenty of spunk from the 250 Verado in case we need to get off the water fast. It also sports a 9.9hp pro kicker and a Terrova 101lb thrust trolling motor with ipilot and co-pilot making it a dream to maneuver

. Our boat is equipped with the latest of electronics with two Lowrance HDS 10s for sonar and plotting with down scan and side scan and a smaller 8" upfront on the casting platform. This boat is super safe and because of it's weight we can fish in windy conditions much better than aluminum boats....and Musky like to bite in the wind!!!
OUR WATERS - We will be fishing mainly on the St. Mary's River system from Lake George to Potaganissing Bay and many points in-between. Here is a map of the area. https://maps.google.com/maps?q=st+mary's+river+map&ie=UTF8&hq=&hnear=St+Mary's+River&gl=us&ll=46.430285,-83.9328&spn=0.598203,1.533966&t=m&z=10&vpsrc=6&iwloc=A
Under certain conditions we may fish the Tequamenon River or Dollarville Flooding . Below are some pictures of some fish from those areas, including a small Tiger Musky. Beautiful surroundings and scrappy Musky make for a great fishing experience!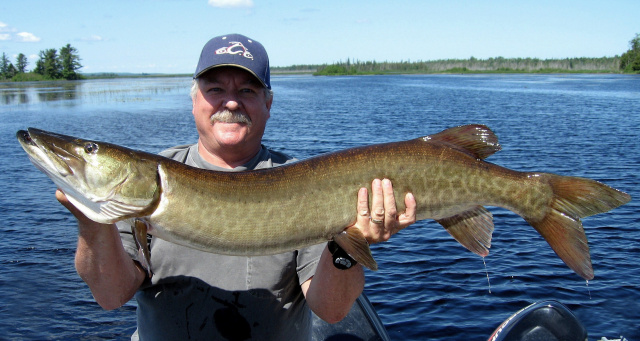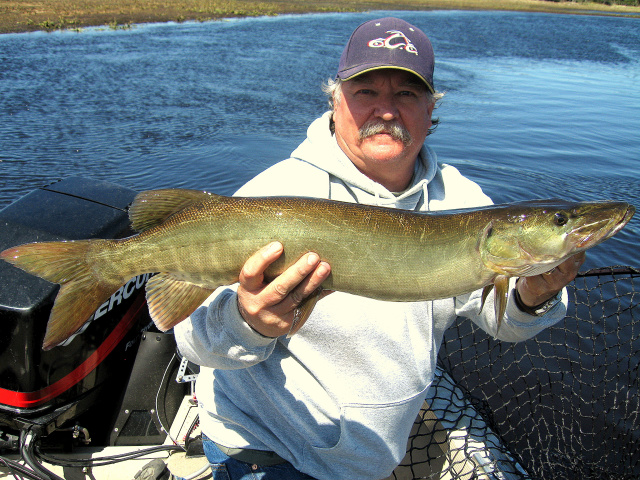 WHAT TO BRING - Be prepared for all types of weather....up here in the U.P. weather can change at any minute especially in the fall, so bring a pack with rain gear, layering type clothing, gloves, hat, sunglasses, camera, your lucky lure, your lucky troll...lol, but keep it as compact as possible. You want to be comfortable and you can always take clothes off so being over prepared is the best way to go. Bring a lunch and whatever you want to drink (no alcohol) water will be provided. You will need an up to date Michigan fishing license or permit for the dates you will be fishing.
RATES - 1/2 day (4 - 5 hours) one or two people - $275
Full day (8 - 10 hours) one or two people - $400
To book a trip call 906-440-2872
or email me at muskyjones@gmail.com